Case Report

Congenital cutaneous kaposiform hemangioendothelioma in a newborn calf
Mac Vet Rev 2020; 43 (2): i - iv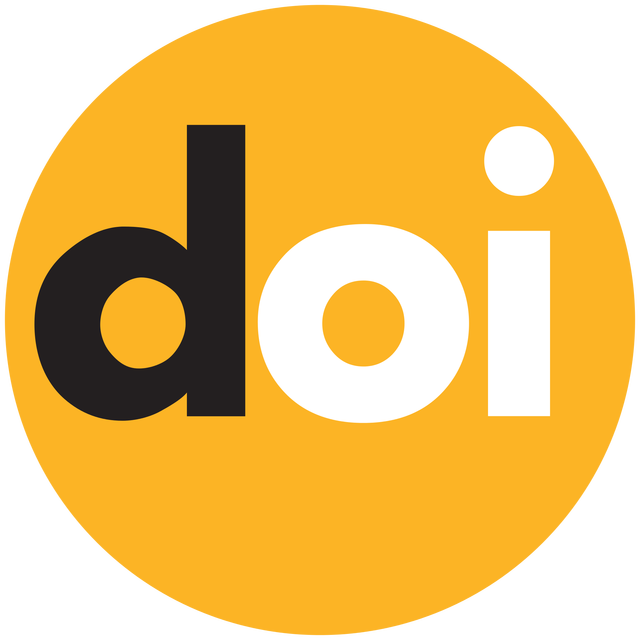 10.2478/macvetrev-2020-0018
Received: 23 December 2019
Received in revised form: 24 March 2020
Accepted: 30 March 2020
Available Online First: 28 May 2020
Published on: 15 October 2020
Correspondence:
Ahmet Aydogan,
aaydogan79@gmail.com
Abstract
A one-day-old female Holstein calf was presented with subcutaneous masses spread over the whole body. Macroscopically, the masses were firm in touch, greyish-white in colour, 0.5-2 cm in diameter range. Histopathological examination confirmed the cutaneous Kaposiform hemangioendothelioma (KHE). Microscopic examination of the tumor revealed sheets of spindled endothelial cells forming vascular slits. Immunohistochemically, the tumor cells and capillaries gave strongly positive reaction for CD31 while vimentin, alpha smooth muscle actin and cytokeratin AE1/AE3 were negative. In this case, macroscopical, detailed histhopathological and immunohistochemical findings of congenital KHE reported firstly in a newborn calf.
Keywords: kaposiform hemangioendothelioma, pathology, immunohistochemistry, new-born calf
---
References
Zukerberg, L.R., Nickoloff, B.J., Weiss, S.W. (1993). Kaposiform hemangioendothelioma of infancy and childhood. An aggressive neoplasm associated with Kasabach-Merritt syndrome and lymphangiomatosis. Am J Surgic Pathol. 17(4): 321-328. https://doi.org/10.1097/00000478-199304000-00001 PMid:8494101
Tsang, W.Y.W. (2002). Kaposiform hemangioendothelioma. In: Fletcher CDM, Unni KK, Mertens F. (Eds.), World Health Organization classification of tumors: pathology and genetics, tumors of soft tissue and bone (pp. 163-164), Lyon, France: IARC.
Lyons, L.L., North, P.E., Mac-Moune Lai, F., Stoler, M.H., Folpe, A.L., Weiss, S.W. (2004). Kaposiform hemangioendothelioma: a study of 33 cases emphasizing its pathologic, immunophenotypic, and biologic uniqueness from juvenile hemangioma. Am J Surgic Pathol. 28, 559-568. https://doi.org/10.1097/00000478-200405000-00001 PMid:15105642
Enjolras, O., Wassef, M., Mazoyer, E., Frieden, I.J., Rieu, P.N., Drouet, L., et al. (1997). Infants with Kasebach-Merritt syndrome do not have "true hemangiomas". J Pediatr. 130(4): 631-640. https://doi.org/10.1016/S0022-3476(97)70249-X
Gianotti, R., Gelmetti, C., Alessi, E. (1999). Congenital cutaneous multifocal kaposiform hemangioendothelioma. Am. J. Dermatopathol. 21(6): 557. https://doi.org/10.1097/00000372-199912000-00010 PMid:10608250
Vincek, V., Zaulyanov, L., Mirzabeigi, M. (2004). Kaposiform hemangioendothelioma: the first reported case in a nonhuman animal species. Vet Pathol. 41(6): 695-697. https://doi.org/10.1354/vp.41-6-695 PMid:15557080
Giacomo, R., Livio, G., Sara, B., Maria Assunta, P., Patrizia, R., Timothy, R., Maria Luisa, C. (2016). Neck kaposiform haemangioendothelioma in a Fischer's lovebird (Agapornis fischeri). Res Vet Sci. 106, 112-115. https://doi.org/10.1016/j.rvsc.2016.03.018 PMid:27234547
Goldschmidt, M.H., Hendrick, M.J. (2002). Tumors of the skin and soft tissues. In: Meuten DJ. (Ed.), Tumors in domestic animals (pp. 102-103). 4th Ed. Ames, USA: Iowa State Press.
Vin Christian, K., Mc Calmont, T.H., Frieden, I.J. (1997). Kaposiform hemangioendothelioma. An aggressive, locally invasive vascular tumor that can mimic hemangioma of infancy. Arch Dermatol. 133(12): 1573-1578. https://doi.org/10.1001/archderm.133.12.1573 PMid:9420544
Debelenko, L.V., Perez-Atayde, A.R., Mulliken, J.B., Liang, M.G., Archibald, T.H., Kozakewich, H.P. (2005). D2-40 immunohistochemical analysis of pediatric vascular tumors reveals positivity in kaposiform hemangioendothelioma. Mod Pathol. 18, 1454-1460. https://doi.org/10.1038/modpathol.3800444 PMid:15920541
Stratton, J.S., Billings, S.D. (2009). Vascular tumors of intermediate malignancy: a review and update. Dermatologica Sinica 27(3): 140-153.
Miettinen, M., Lindenmayer, A.E., Chaubal, A. (1994). Endothelial cell markers CD31, CD34, and BNH9 antibody to H- and Yantigens: evaluation of their specificity and sensitivity in the diagnosis of vascular tumors and comparison with von Willebrand factor. Modern Pathol. 7(1): 82-90.
De Young, B.R., Frierson, H.F., Micki, N., Smith, D., Swanson, P.E. (1998). CD31 Immunoreactivity in Carcinomas and Mesotheliomas. Am J Clin Pathol. 110(3): 374-377. https://doi.org/10.1093/ajcp/110.3.374 PMid:9728613
---
Copyright
© 2020 Aydogan A. This is an open-access article published under the terms of the Creative Commons Attribution License which permits unrestricted use, distribution, and reproduction in any medium, provided the original author and source are credited.
Conflict of Interest Statement
The authors have declared that no competing interests exist.
Citation Information
Macedonian Veterinary Review. Volume 43, Issue 2, Pages i-iv, e-ISSN 1857-7415, p-ISSN 1409-7621, DOI: 10.2478/macvetrev-2020-0018, 2020