Short Communications

Laparoscopic retrieval of abdominal cysts in sheep and goat
Mac Vet Rev 2021; 44 (2): 225 - 233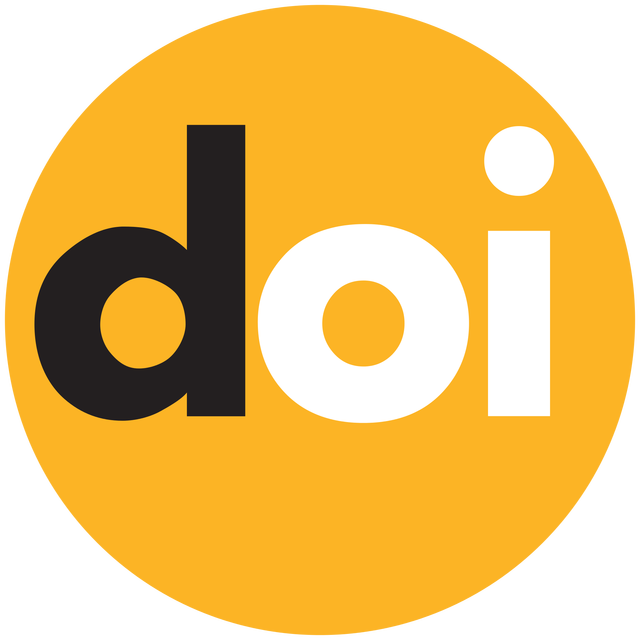 10.2478/macvetrev-2021-0022
Received: 14 January 2021
Received in revised form: 21 March 2021
Accepted: 17 June 2021
Available Online First: 30 July 2021
Published on: 15 October 2021
Correspondence:
Mujeeb Fazili,
fazili_mr@yahoo.co.in
Abstract
The study was planned to evaluate the use of laparoscopy for the diagnosis and retrieval of abdominal cysts in sheep and goats. The abdominal cysts were located in 10 of 135 adult, healthy small ruminants by using ultrasonography (USG). Percutaneous Puncture-Aspiration-Injection-Reaspiration (PAIR) technique was used for six animals. Thirty animals, including four diagnosed with abdominal cysts by USG, were subsequently subjected to laparoscopy under diazepam sedation (0.1 mg/kg, IV) and lumbosacral epidural regional anesthesia using 2% lignocaine hydrochloride (1.0 ml/5 kg). The animals were restrained in dorsal recumbency and two-port paramedian laparoscopy was performed. Abdominal cysts were located in seven animals (one cyst/animal). The cysts were grasped carefully, lifted close to the abdominal wall, and evacuated percutaneously under laparoscopic vision. The collapsed cysts were then retrieved. In two animals enlarged ports were sutured, treated with an antibiotic and an analgesic, resulting in uneventful healing. Five cysts were nonparasitic, two were parasitic, one extracted from a sheep, and one from a goat. In conclusion, laparoscopy has higher diagnostic accuracy in detecting unattached abdominal cysts in sheep and goats compared to USG. It is also a reliable, minimally invasive, and safe procedure for cyst retrieval. However, a larger-scale study is necessary for ascertaining long-term complications and the recurrence rate.
Keywords: abdomen, cyst, goat, laparoscopy, sheep, ultrasonography
---
References
Mathai, R., Bhatt, R.H., Jhala, S., Kelawala, N.H., Patil, D.B., Parikh, P.V. (2008). Current diagnostic techniques in veterinary surgery. Vet World. 1(3): 90-91.
Bayne, J.E., Edmondson, M.A. (2021). Diseases of the gastrointestinal system. In: D.G. Pugh (Ed.), Sheep, goat and cervid medicine, (pp. 63-96). 3rd edition, Elsevier. https://doi.org/10.1016/B978-0-323-62463-3.00014-1 PMCid:PMC7169351
Del Poggio, P., Buonocore, M. (2008). Cystic tumors of the liver: a practical approach. World J Gastroenterol. 14(23): 3616-3620. https://doi.org/10.3748/wjg.14.3616 PMid:18595127 PMCid:PMC2719223
Dore, F., Varcasia, A., Pipia, P., Sanna, G., Parpaglia, M.L.P., Corda, A., Romic, T., Antonio, S. (2014). Ultrasound as a monitoring tool for cystic echinococcosis in sheep. Vet Parasitol. 203(1-2): 59-64. https://doi.org/10.1016/j.vetpar.2014.03.016 PMid:24704343
Cariati, A., Tavian, M., Lo Casto, R.M., Morelli, N., Piromalli, E., Cariati, E. (2014). Role of surgery and minimally invasive approach in multi-organ localization of cystic echinococcosis. Arch Clin Exp Surg. 3(2): 102-106. https://doi.org/10.5455/aces.20130306052457
Bickel, A., Loberant, N., Singer-Jordan, J., Goldfeld, M., Daud, G., Eitan, A. (2001). The laparoscopic approach to abdominal hydatid cysts: a prospective nonselective study using the isolated hyperbaric technique. Arch Surg. 136, 789-795. https://doi.org/10.1001/archsurg.136.7.789 PMid:11448392
Wieczorek, J., Kosenyuk, Y., Kareta, W., Cegła, M. (2007). Oocyte recovery rate with application of laparoscopic ovum pick-up in pigs. Ann Anim Sci. 7(1): 89-97.
Franz, S., Dadak, A.M., Schoffmann, G., Khol, J.L., Baumgartner, W., Dupre, G. (2009). Laparoscopicassisted cystotomy: an experimental study in male sheep. Vet Med (Praha). 54(8): 367-373. https://doi.org/10.17221/106/2009-VETMED
Handoo, N., Fazili, M.R., Gayas, M.A., Shah, R.A., Malik, A., Athar, H., Khan, H.M. (2020). Successful laparoscope-assisted orchiectomy in three cryptorchid sheep. Vet Anim Sci. 9, 100112. https://doi.org/10.1016/j.vas.2020.100112 PMid:32734113 PMCid:PMC7386778
Handoo, N., Fazili, M.R., Gayas, M.A., Athar, H., Raja, T. (2021). Percutaneous aspiration-injectionreaspiration (PAIR) for the treatment of abdominal cysts: Initial report in sheep and goat. Acta Vet Hung. 393-398. https://doi.org/10.1556/004.2020.00059 PMid:33459611
Luna, L.G. (1968). Manual of histologic staining methods of the armed forces institute of pathology. 3rd ed. New York: Blakiston Division, McGraw-Hill.
Fazili, M.R. (2020). Laparoscopic surgery in ruminants. In: J. Singh, S.S. Singh, R.P.S. Tyagi (Eds.), Ruminant surgery (pp. 279-291). 2nd ed. New Delhi: CBS Publishers and Distributors Pvt Ltd.
Sage, A.M., Wachira, T.M., Zeyhle, E.E., Weber, E.P., Njoroge, E., Smith, G. (1998). Evaluation of diagnostic ultrasound as a mass screening technique for the detection of hydatid cysts in the liver and lung of sheep and goats. Int J Parasitol. 28(2): 349-353. https://doi.org/10.1016/S0020-7519(97)00187-2
Mohammed, N.M.O. (2009). Ultrasonographic and laparoscopic studies on the abdomen in sheep and goats. Faculty of Veterinary Medicine, Cairo University. [Dissertation]. p. 225.
Khuroo, M.S. (2002). Hydatid disease: current status and recent advances. Annals of Saudi Medicine. 22(1-2): 56-64. https://doi.org/10.5144/0256-4947.2002.56 PMid:17259768
Fazili, M.R., Shah, R.A., Khan, F.A., Khajuria, A., Yaqoob, S.H., Naykoo, N.A., Ganai, N.A. (2015). Normal laparoscopic anatomy of the caprine pelvic cavity. Vet Sci Dev. 5, 6012. https://doi.org/10.4081/vsd.2015.6012
Khajuria, A., Fazili, M.R., Shah, R.A., Bhat, M.H., Khan, F., Syed, H.Y., Naykoo, N.A., Ganai, N.A. (2014). Comparison between lignocaine hydrochloride and ropivacaine hydrochloride as lumbosacral epidural anaesthetic agents in goats undergoing laparoscopy assisted embryo transfer. Mac Vet Rev. 37(2): 141-149. https://doi.org/10.14432/j.macvetrev.2014.06.017
Khajuria, A., Fazili, M.R., Shah, R.A., Khan, F.A., Bhat, M.H., Syed, H.Y., Naykoo, N.A., Ganai, N.A. (2014). Comparison of two doses of ropivacaine hydrochloride for lumbosacral epidural anaesthesia in goats undergoing laparoscopy assisted embryo transfer. Int Sch Res Notices. 2014, 937018. https://doi.org/10.1155/2014/937018 PMid:27382609 PMCid:PMC4897202
Leil, A.Z., Shaker, M.H., El-Badry, D.A.M. (2014). Studies on laparoscopic intrauterine insemination of Barki ewes (using different insemination doses) as compared with cervical insemination. Assiut Vet Med J. 60(142): 172-178. https://doi.org/10.21608/avmj.2014.171004
Harrison, R.M., Wildt, D.T. (1980). Animal laparoscopy. Baltimore, Maryland: Williams and Wilkins Co.
Kassem, M.M., Abdel-Wahed, R.E., El-Gendy, S.A.A., El-Kammar, M.H. (2008). Laparoscopic anatomy of caprine abdomen and laparoscopic liver biopsy. Kafrelsheikh Vet Med J. 6(1): 94-113. https://doi.org/10.21608/kvmj.2008.115901
Boure, L. (2005). General principles of laparoscopy. Vet Clin North Am Food Anim Pract. 21(1): 227-249. https://doi.org/10.1016/j.cvfa.2004.12.002 PMid:15718094
Bensghir, M., Fjouji, S., Bouhabba, N., Ahtil, R., Traore, A., Azendour, H., Kamili, N.D. (2012). Anaphylactic shock during hydatid cyst surgery. Saudi J Anaesth. 6(2): 161-164. https://doi.org/10.4103/1658-354X.97031 PMid:22754444 PMCid:PMC3385260
Soulsby, E.J.L. (1976). Helminths, arthropods and protozoa of domestic animals. 6th ed. Of Monnig's veterinary helminthology and entomology (pp. 126-131). The English language book society and baillere. London: Tindall & Cassell Ltd.
Admasu, Y., Tadesse, T., Reta, Z. (2019). Study on prevalence of small ruminant cysticercus tenuicollis and its monetary loss at Bishoftu Elfora export abattoir, Oromia, Ethiopia. Dairy Vet Sci J. 9(2): 555759. https://doi.org/10.19080/JDVS.2019.09.555759
Khaled, K., Teber, G., Faten Bouaicha, F., Amairia, S., Rekik, M., Gharbi, M. (2019). Infestation of small ruminants by the metacestode stage of Taenia hydatigena in slaughterhouse, North East Tunisia. Vet Med Sci. 6(2): 204 - 208. https://doi.org/10.1002/vms3.222 PMid:31782917 PMCid:PMC7196678
Ramani, M., Husain, K.W., Radhika Krishna, O., Reddy, R., Reddy, P.S., Kumar, D.P., Sunitha, G. (2013). Histopathological review of mesenteric and omental cysts in children. J Evol Med Dent Sci. 2(26): 4701 - 4709. https://doi.org/10.14260/jemds/901
---
Copyright
© 2021 Handoo N. This is an open-access article published under the terms of the Creative Commons Attribution License which permits unrestricted use, distribution, and reproduction in any medium, provided the original author and source are credited.
Conflict of Interest Statement
The authors have declared that no competing interests exist.
Citation Information
Macedonian Veterinary Review. Volume 44, Issue 2, Pages 225-233, e-ISSN 1857-7415, p-ISSN 1409-7621, DOI: 10.2478/macvetrev-2021-0022, 2021